Happy Monday! I am starting off this week with a little style post. I wore this Target Wild Fable™ sleeveless tiered swing dress this weekend and had so much fun wearing it! Honestly, athletic clothes and lounge wear have been my go-to clothing since COVID-19 started. I haven't really shopped or bought new clothing! And Sadly, I haven't really been to Target either! (It's one of my favorite stores!) But about a month ago I was with my bf at Target for some items we needed and came across this dress and had to purchase it! I wore it this weekend knowing I wasn't going anywhere but I wanted to feel comfortable and at least a little dressed up! Dressing for your self is a form of self-care am I right? You feel good, you look good! SO of course I styled this flowy dress with my White High top Air Force 1s that my bf gifted me months ago that I hardly ever wear because I do not want to get them dirty! I am literally trying to keep them as white as possible. (Who else has their pair of dirty Air forces and their white sneaker head looking ones?) haha This dress is the perfect little get-up! I purchased the Size Small, they didn't have any X-small that day, but If I bought the dress in another color/pattern WHICH THEY DO OFFER and I am eyeing, I might go with the X-Small just so it could fit me a little better from the top aka my breast. haha just being honest!
I have linked the dress below for reference! It is the perfect dress to dress up or down. Wear your heels, wedges, flats, sandals, or sneakers like I did!
Women's Sleeveless Tiered Swing Dress- Wild Fable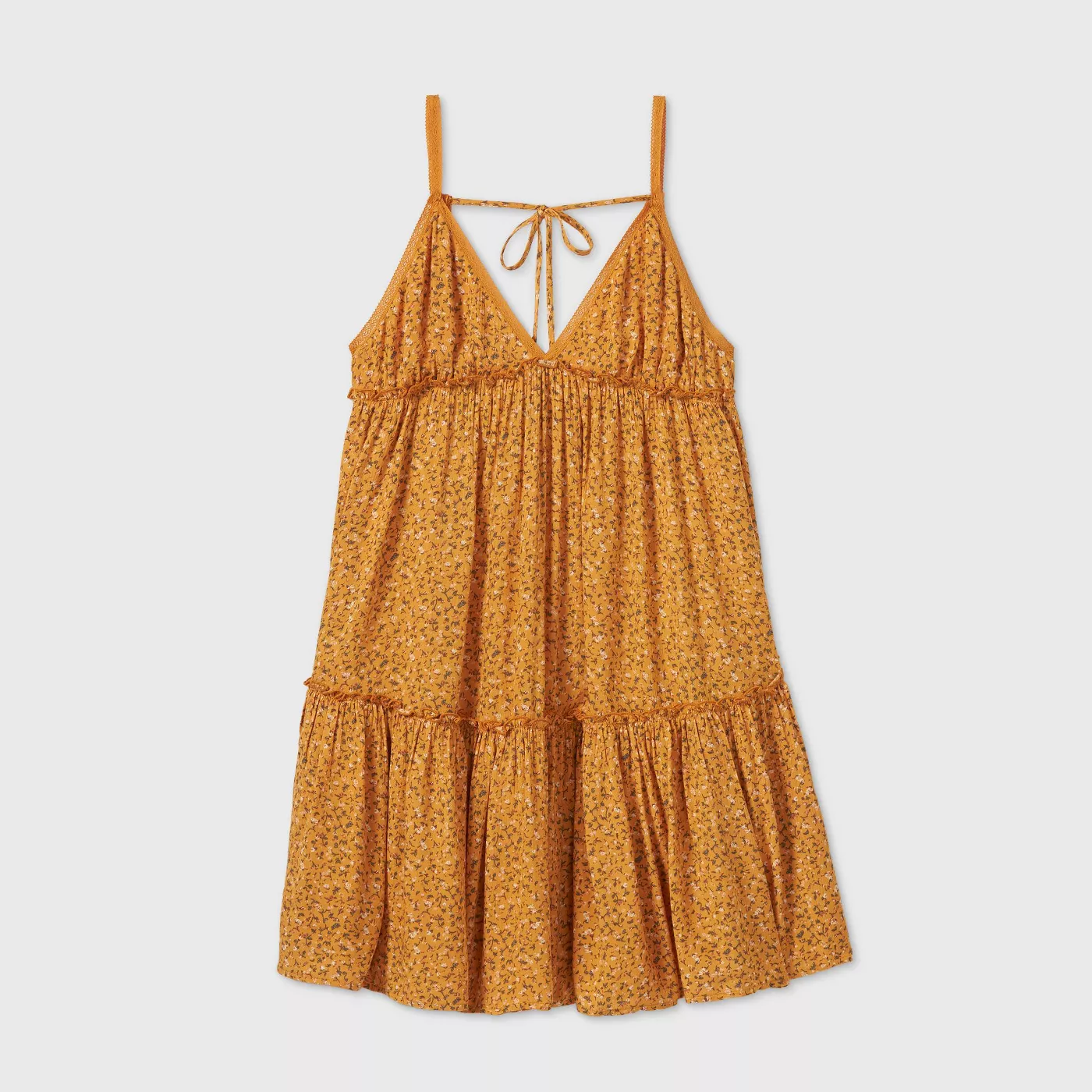 Target has the cutest finds, their buying and design teams really know what they are doing!! I am very attracted to the fact that Target has so many of their own Private label brands! They are all so unique, versatile, and I think all have something to offer to different types of woman. Check them out below!
A New Day
Universal Thread
Ava & Viv
Wild Fable
Who What Wear
Prologue
All in Motion
JoyLab
Knox Rose
Xhilaration
Auden
Stars Above
Colsie
Kona Sol
Shade & Shore
I hope everyone has a great start to their week!!